How to clear IELTS in 60 days with 7+ Band
This course will teach you all the required skills needed to make sure you get 7+ band in IELTS within 60 days.
A brief introduction to IELTS
IELTS
stands for International English Language Testing System. It is an English language proficiency exam which measures the ability of test-takers to communicate in the four basic language skills:
listening, reading, writing, and speaking
.
The IELTS is managed by three main institutions: the British Council, IDP: IELTS Australia and the University of Cambridge ESOL Examinations (Cambridge ESOL).
This is important to understand in order to prepare for what is essentially an examination of British and not American English
.
Many students who have prepared for or appeared for the TOEFL iBT are surprised when they face difficulties understanding accents and expressions used by British speakers in the IELTS. This is why thorough preparation, at a language school or through self-study, is so essential for success in this exam.
There are two versions of the IELTS exam:
general and academic
. Test-takers must know in advance which one is needed for their purposes as the scores are not interchangeable. Each test lasts two hours and forty-five minutes. Test takers are required to pay a fee for administration of the exam.
Broadly speaking, the IELTS is taken by those who wish to
study, live, or work in a country where English is the primary language of communication
. Specifically, the test is taken by three main categories of people:
Those who want to study in an English-medium school, college, or university in the United States, Canada, United Kingdom, South Africa, Australia, or New Zealand

Those who wish to apply for immigration to countries such as Canada, Australia, or New Zealand

Those who need to demonstrate their English proficiency to meet the requirements of professional associations or regulatory bodies in various countries
The IELTS has existed since 1989. Today, over 700,000 people from over 120 countries appear for this exam every year.

Requirement of this class you will come to know after completing the class. Thanks Abhinav sir for your great efforts you have taken to teach us, which results transforming coal in to diamond.

Very nice & friendly environment of class… You will definitely learn and enjoy new things everyday .. Finally i can say "English is really easy" after attending classes ..

All the teachers help a lot to grow our knowledge…This class gives us the opportunity to make progress.
IELTS - General & Academic
The first question to ask when you find out you have to take the IELTS exam is:
"Which version of the IELTS should I take? The Academic or the General Version?"
This is important because the scores are not interchangeable so there's no point in studying for or appearing for the wrong exam! We strongly encourage you to find out specifically, in your case, which version of the exam you need to do, based on the requirements of your receiving institution.
The Academic IELTS exam is the more advanced test. This version is generally used to determine whether candidates are qualified to enroll in undergraduate and graduate academic programs where English is the medium of instruction.
The General IELTS exam is the simpler test. It focuses on basic survival skills in social and educational contexts. It is generally requested for candidates applying for immigration, working in certain professions, or studying at a non-degree level.
The simple chart below shows the main similarities and differences in the General and Academic IELTS.:
Listening

(Same test for Academic and General Versions)

Types of Questions:

multiple choice

short answer

sentence completion

notes / diagrams / flow chart completion

Details:

4 Sections

40 Items

30 minutes

Reading :

General Reading

Types of Exercises:

Texts from advertisements, newspapers, instruction manuals, notices, leaflets, timetables, books & magazine

Texts become progressively harder

Details:

3 Sections

40 Items

60 minutes


Academic Reading

Types of Exercises:

General, non-specialist & academic tex

Texts become progressively harder

Details:

3 Sections

40 Items

60 minutes


General Writing

Types of Exercises:

– 1 letter (150 words)

– 1 essay (250 words)

Details:


Academic Writing

Types of Exercises:

-1 descriptive report, based on a graphic (150 words)

-1 essay (250 words)

Details:
Speaking (Same for Academics and General)
Part 1: 4-5 mins, 5-6 Q, warm up questions, no timing.
Part 2: 4-5 mins, cue cards – 1 min preparation, 2 min response, you can make points and refer while speaking, if you are completely unaware about the topic , you can request to change it.
Part 3: 7-10questions, related to part 2, 4-5 mins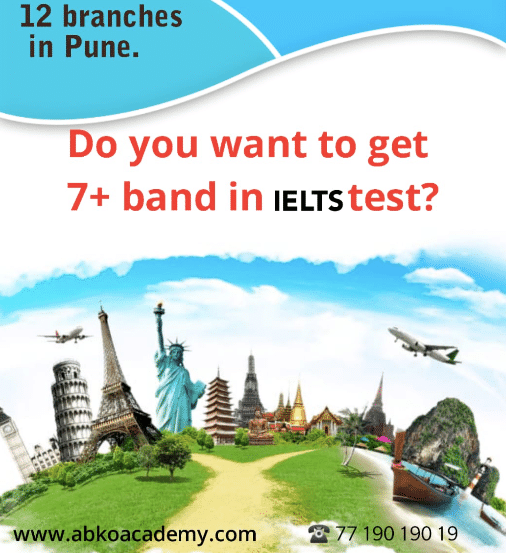 We know about your hectic schedule. We also know the only way you truly understand a subject is by practicing it in a real environment. This is why we've set a playground area that's full of hours of exercises, questions and challenges. It even has a gaming section.
Join Accelerated IELTS Program
Join our personal coaching program where our trainer trains you personally 1-2-1, so you get the best by the best without wasting any time.
Your success is our only Goal.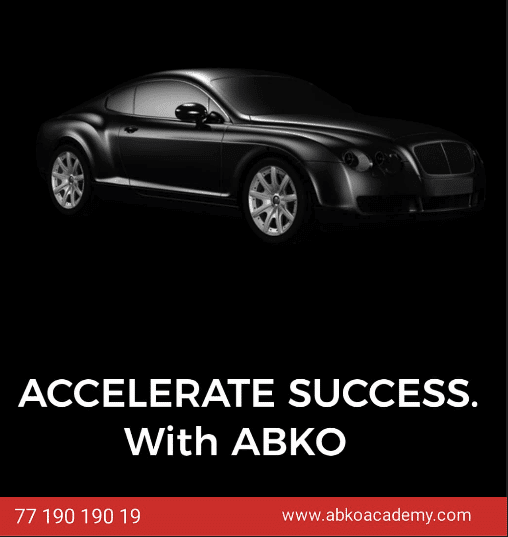 Join our course and start building the most wanted career available today. We make sure every class is easily understood, and that all students reach the same level of expertise needed.
All over Pune
1 : karvenagar, Pune. | 2 : Nanded city, Dhayari, Pune
3 : katraj, Pune |4 : Narhe, Pune
5: Ambegaon, Pune |6 : Shivane, Pune
7: Kondhawa | 8 :FC road, Shivajinagar
9: Salisbury park, Gultekadi | 10 : Manikbaug
11: Old Sangavi | 12: Balajinagar
13