ABKO online/offline IELTS Academy
Learn IELTS online by British council certified trainers over daily live video calls.
This course will teach you all the required skills needed to make sure you get 8+ bands in IELTS within 30 days.
Benefits of online course over offline course.
Get an app FREE for lifetime. (10 GB study material )
12 offline branches in Pune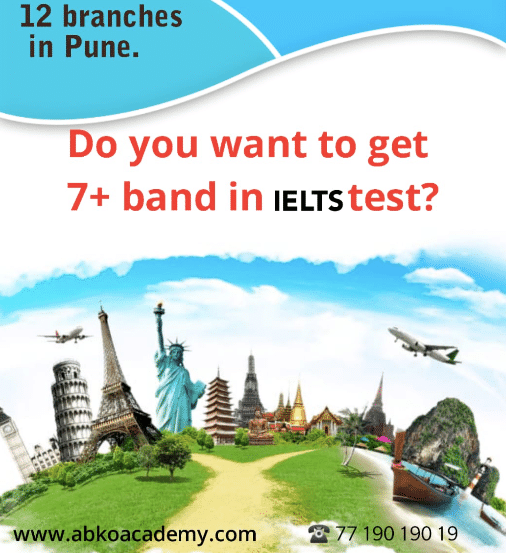 A nodal partner of IELTS-IDP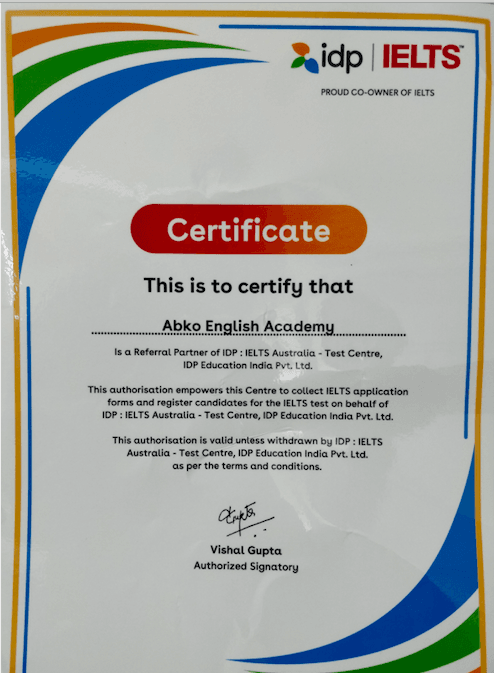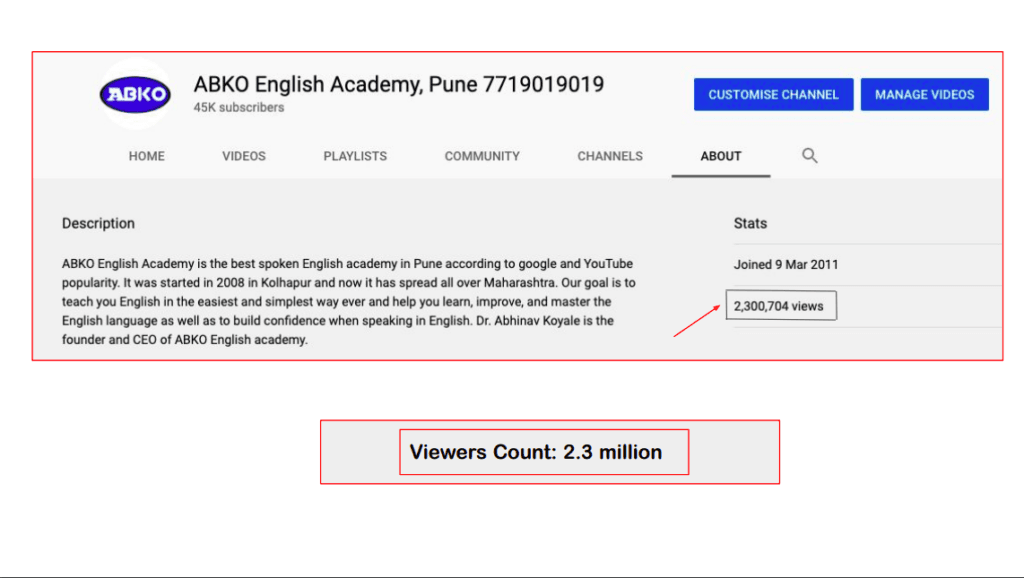 ------A set of questions for IELTS Aspirants-----
Do you want to get 7+ bands in IELTS ?
Do you want to book your IELTS exam at no extra cost ?
Do you want to get quality study material for free?
Do you want to migrate to Canada, US, UK , New Zealand, Australia OR any other country ?
Do you want to crack IELTS within 60 days?
Do you want to study abroad?

If your answer is 'Yes', Click the below button
and get connected with us.
We will give you the first demo lecture FREE by our IELTS experts.
We will give you lifetime access to our app for FREE.
We will give you FREE 100+ pre-recorded videos along with live sessions.
We will provide you live training from British council certified trainers.
( Note: ABKO is an authorized center by IELTS. )
All over Pune
1 : karvenagar, Pune. | 2 : Nanded city, Dhayari, Pune
3 : katraj, Pune |4 : Narhe, Pune
5: Ambegaon, Pune |6 : Shivane, Pune
7: Kondhawa | 8 :FC road, Shivajinagar
9: Salisbury park, Gultekadi | 10 : Manikbaug
11: Old Sangavi | 12: Balajinagar
Locations of 12 branches :
Share this page with your friends